Beer and BI - Student event
Date: May 8th, 2019 - 6PM
Location: Nørrebro Bryghus, Ryesgade 3, 2200 København
Are you a data professional, or do you aspire to become one? Do you have a passion for Data-Driven Business Intelligence and want to know more about how data can be used as a foundation for optimizing business decisions? Or are you a self-appointed beer expert and technology nerd?
If you can answer yes to one of the questions above, join us for our Beer and BI event at Nørrebro Bryghus on May 8th at 6PM, where Inviso will combine the joy of beer tasting with the world of Advanced Analytics.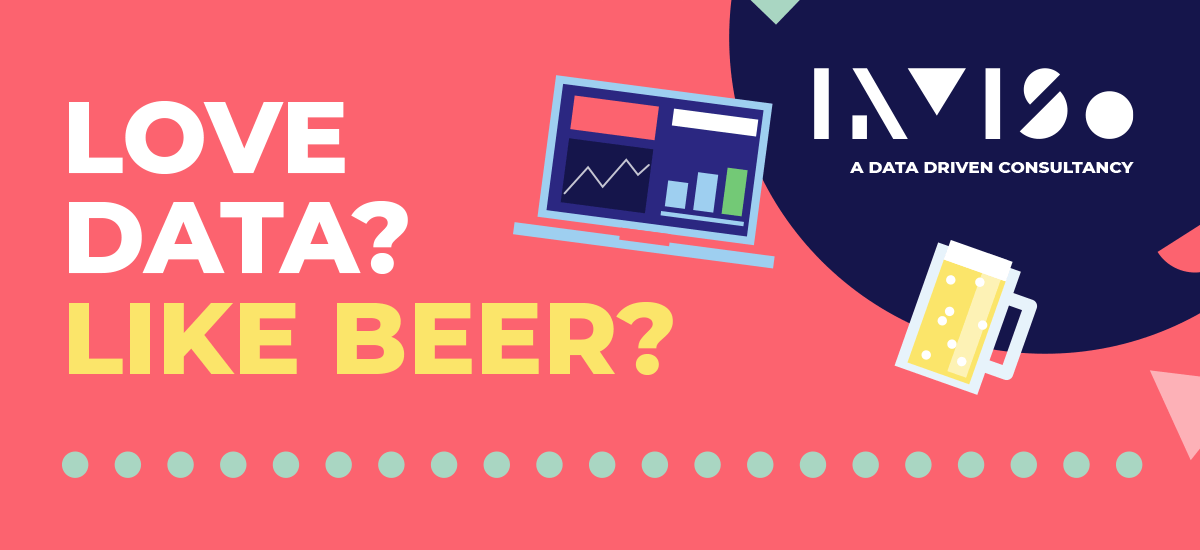 Our goal for the evening is to determine the best beer at Nørrebro Bryghus, while we collect live data and apply Business Intelligence tools to elect the winner. Throughout the evening there will be plenty of time to network with Inviso consultants, who are passionate about analytics, data and their job at Inviso.
How to sign up
If this event has piqued your interest and you would like to know more about working for the leading data-driven consultancy in the Nordics, please follow the link below to sign up:
Please make sure to attach your resumé and grade transcript.
We hope to see you there!
Please note: The deadline for signing up is May 1st
Contact us
Should you have any questions regarding this event, you're always welcome to reach out to us at data@inviso.dk.
På studiejob i Inviso
Er du under uddannelse og vil prøve kræfter med en branche i fart? Vi er glade for at kunne tilbyde studerende et job hos os – læs, hvordan andre studerende har haft glæde af at arbejde hos Inviso.